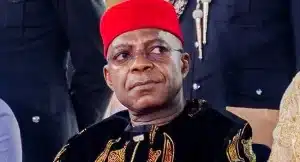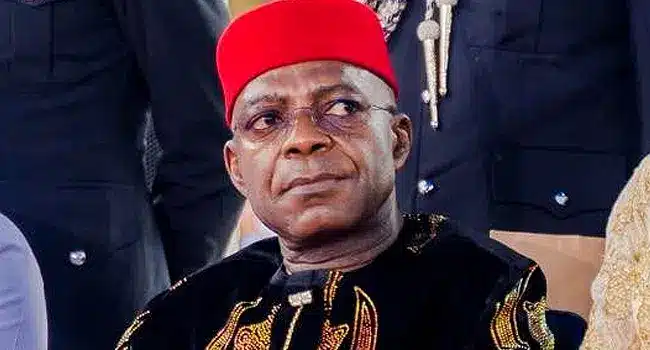 The Abia State Governor, Alex Otti, has spent N927 million within three months on refreshments/meals, settlement of honorarium, allowances, and welfare packages for the eggheads.
Naija News reports that a copy of the report titled "Abia State Third Quarter (July – September) 2023 Budget Performance" was posted on the state government's website (https://abiastate.gov.ng/abia-state-3rd-quarter-2023-budget-performance-report-2/).
The report shows that the Otti-led government spent N223,389,889.84 on refreshments/meals, while N305,400,000.00 was spent on honorarium and sitting allowance for government officials between July and September 2023.
According to the government, N397,520,734.00 was spent on welfare packages, while N737,922,661.25 was spent to buy vehicles, but the quantity of the vehicles purchased were not stated.
Also, N362,804,050.00 was spent by the Abia government to purchase trucks and another N400,890,000.00 was used to buy buses.
The government further claimed N252.4 million was used to run the Deputy Governor's office for three months, and N25 million was spent on the repair of public schools in the state.
Take Advantage Of Opportunities
Meanwhile, Alex Otti, has invited potential investors to come and take advantage of numerous opportunities available to them in the state.
The governor made the call while boasting about his government's determination to build more quality roads across Abia to enhance trade and commercial activities in the state.
Naija News understands that Otti spoke yesterday during the inauguration of the MCC/Old Express Road in Aba.
The governor emphasized that his administration viewed the construction of high-quality roads as essential for enhancing vehicular flow and fostering a conducive environment for businesses to flourish. He revealed that the government had granted contracts for the reconstruction and rehabilitation of several roads that were important to economic development.
The post Gov Alex Otti Spends N927 Million On Refreshments, Honorarium, Allowances, Others appeared first on Naija News.