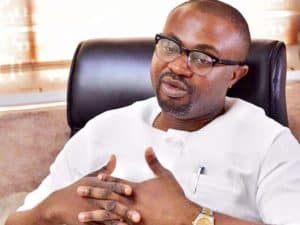 The Minister of Interior, Olubunmi Tunji-Ojo, announced that the Federal Government is set to release 4,068 inmates nationwide in a bid to ease congestion in correctional centres.
The programme, he said is aimed at helping indigent inmates who are unable to pay their fines. Tunji-Ojo noted that the government has raised N585 million from corporate bodies and philanthropists to pay the fines and secure the release of the inmates.
"Today, we flag off the release of about 4, 068 inmates. This is in a bid to decongest custodial centres as well as make them ready for proper reformation and rehabilitation to take place," the minister said.
The minister expressed his support for the initiative aimed at inmates who have fines and compensation below N1m. He emphasized that the government is committed to improving both custodial and non-custodial facilities in accordance with international human rights standards and effective correctional practices. This aligns with President Bola Ahmed Tinubu's vision.
The minister also commended the Nigerian Correctional Service for their efforts in ensuring humane custody and national security.
He mentioned that the Ministry of Interior will collaborate with the Ministry of Justice to address the increasing number of awaiting trial inmates in detention facilities across the country. The meeting was attended by Ministers of Justice and heads of anti-corruption agencies from all ECOWAS countries.
On his part, the Controller General of the Nigerian Correctional Service, Haliru Nababa, commended the minister for the initiative.
The post FG Set To Release 4,068 Prison Inmates Nationwide appeared first on Naija News.