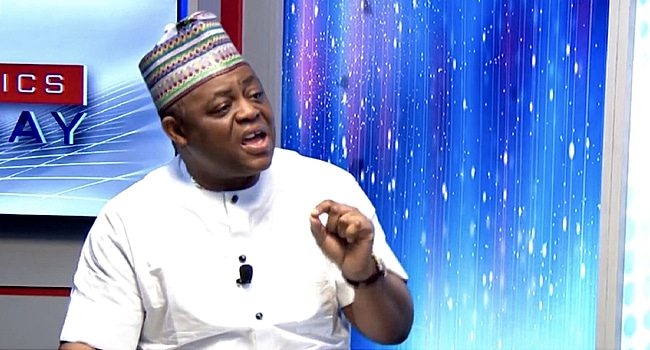 Former Minister of Aviation, Femi Fani-Kayode, has outrightly condemned the killing of innocent children and women in Gaza, Palestine.
In a post via his x handle on Tuesday, Fani-Kayode said the slaughter of children and women in Gaza should attract a worldwide degree of anger and condemnation.
The former minister stated that all life and all children are precious, and the butchering of any, regardless of race or faith, must be condemned by everyone.
Fani-Kayode also condemned the alleged killing of Muslims in Gaza, saying that such action may lead to a terrible and irresistible reaction from the Muslim community.
He said: "Must the barbarity and obscenity of infant and child slaughter be considered acceptable when it is perpetrated by the Jews and only condemned when unleashed on Jewish children? Is this right and proper? I think not.
"Surely, all life and all children are precious, and the butchering of ANY, regardless of race or faith, MUST be condemned by ALL.
"And those who think otherwise are obviously suffering from a rare form of mental illness which needs to be exposed, challenged and contained lest they plunge the entire world into WW111. Just how long do they think the Muslim world, particularly will sit by idly and watch members of their faith being slaughtered in this way?
"Do they not know that everyone has a limit to what they can take and that if this madness does not stop, there will be a terrible and irresistible reaction, which may lead to the total destruction of Israel?
"Should the wholesale slaughter of Muslim and Christian babies and infants in Gaza not attract the same level and degree of anger and horror as the wholesale butchery of Jewish and Israeli ones in Israel? Are they not all babies before being Muslims, Christians or Jews?
"Do Christian and Muslim women, children and babies not have the right to life as well, and are they not worthy of being considered for protection at a time of war or should such consideration be offered only to the Jews and citizens of Israel?
"Does the Holy Bible tell us that killing babies of ANY race or religion is the right thing to do?
"Does the New Testament of the Word of God not specifically and clearly tell us that the violent abominations of the Old Testament such as ethnic cleansing, mass murder, genocide, racism, religious bigotry, injustice, slavery, oppression, inequity, racial and religious intolerance and the slaughter of our fellow human beings for ANY reason whatsoever is no longer acceptable and that instead we must treat one another with compassion, kindness, mercy, charity, forgiveness, justice, patience and love?
"Does it not say that we should "suffer not the children" and that we should treat women, the young, the elderly, the defenceless, the poor, the sick and the vulnerable with kindness and sensitivity?
"Is it not for this specific reason and purpose that our Lord and Saviour Jesus Christ came and sacrificed Himself on the cross?"
The post Fani-Kayode Reacts To Killing Of Children, Women In Gaza appeared first on Naija News.