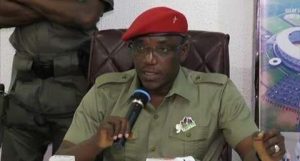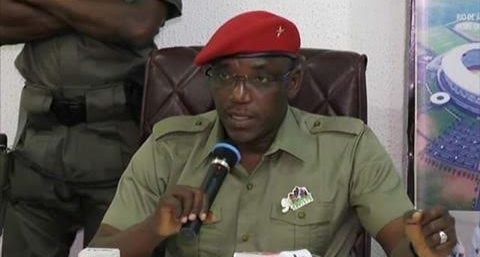 The Minister of Sports during President Muhammadu Buhari's first democratic term in office, Solomon Dalung has submitted that the All Progressives Congress (APC) has not lived up to the expectation from Nigerians.
He expressed the feeling during an interview with BBC Hausa where he lamented the alarming and unchecked rate of crime in the country.
Dalong, who noted that though he remains an APC member, the truth must be said.
In his view, the country has never had it this bad in terms of insecurity not only in the Northern region of the country but also other parts of Nigeria.
"In the north, if you are a Muslim and you want to travel, you must pray, fast for days before embarking on the journey. If you are Christian and you want to travel, you must fast and pray for days before you travel," he said.
"Even if the journey is successful, you will still go to the hospital because of high blood pressure arising from fear during the journey. We have never experienced this kind of situation. Imagine in the north, before you go to your farm, you will have to pay gunmen to allow you farm. If you want to harvest your farm produced, you will still have to pay gunmen before they allow you to harvest.
"So how can there be farming in the North? We have never experienced this kind of situation. It is our APC government, but this government has not addressed the needs of Nigerians. It is our government, but if we are not doing the correct thing, it is our responsibility to speak out because we spoke against some people in the past and we need to speak to ourselves too."
He said he's speaking out because he believes that is the right thing to do and God will question him if he keeps quiet when things are not right.
He acknowledged that he was part of those who spoke against the administration of former President Goodluck Jonathan and now that the failure of the APC government is so glaring that "everybody knows," he can't keep silent.
"You know me and everybody in Nigeria knows me. Whether I am still a minister, even if I am the president, whatever I see that is not right, I must speak out, not because of myself, but in the interest of the generality of the people," he said.
"If for example, Solomon Dalung collapses and die today, without speaking out against what is happening today, don't you think God will question me for abusing Jonathan and for not speaking out on our failure? That is what I am afraid of, not anybody.
"Our party, the APC is like a dying party because, as I am talking to you right now, they have dissolved the party completely, it has no members, even the President is not a member.
"The caretaker committees are the members of the party, the party has no members because membership of everybody has been dissolved, so right now we are not members of APC until they bring membership cards for us to join the party, like army recruitment. So right now even the President is not a member of the APC until he appears before this committee."
Meanwhile, a former chairman of the Independent National Electoral Commission (INEC), Prof Attahiru Jega has lashed out at the administration of President Muhammadu Buhari, saying many have been left disappointed so far.
Jega, who presided over two general elections in the country – 2011 and 2015, pointed out that many Nigerians are worried about the direction Buhari and his team are leading the country, emphasizing that the current administration has fallen far below the expectations of many Nigerians.
Speaking in an interview with Daily Trust, the former head of the nation's electoral umpire, however, noted that there is still time for President Buhari to make things write before his tenure ends in 2023.