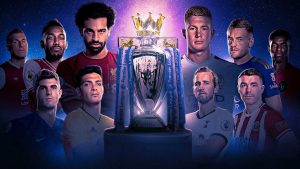 The first English Premier League 2020/2021 week 22 match will begin with Sheffield United facing West Brom on Tuesday, February 2.
Naija News understands that the EPL week 21 games ended with a good result for the defending Champions, Liverpool FC after beating West Ham United to  1-3 on Sunday evening, January 31.
The development saw the Reds with a point below rivals, Manchester United and four points behind Manchester City. Pep Guardiola's side is currently leading the EPL table with 44 points with an outstanding match.
See below full English Premier League Week 22 Fixtures as clubs again battle for points amid the second wave of COVID-19 pandemic:
Tuesday 2 February 2021
Sheffield Utd 19:00 West Brom
Wolves 19:00 Arsenal
Man Utd 21:15 Southampton
Newcastle 21:15 Crystal Palace
Wednesday 3 February 2021
Burnley 19:00 Man City
Fulham 19:00 Leicester
Leeds 20:30 Everton
Aston Villa 21:15 West Ham
Liverpool 21:15 Brighton
Thursday 4 February 2021
Spurs 21:00 Chelsea
Saturday 6 February 2021
Aston Villa 13:30 Arsenal
Burnley 16:00 Brighton
Newcastle 16:00 Southampton
Fulham 18:30 West Ham
Man Utd 21:00 Everton