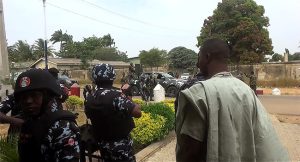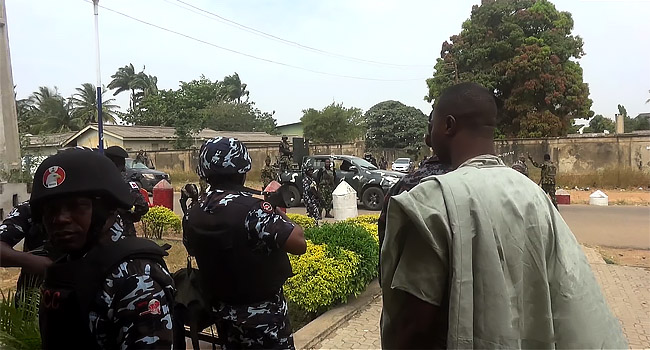 After a series of arguments, the Economic and Financial Crimes Commission (EFCC) has bowed to pressure and released Nigerian Army and Nigerian Air Force (NAF) personnel it arrested earlier in Kaduna State, Naija News reports.
It was reported earlier that the Kaduna State chapter of the nation's anti-graft agency apprehended one army officer and seven NAF. The EFCC then detained the suspects for further investigation and potential prosecution after alleging their involvement in a recent case of internet-related fraud.
However, a dramatic turn of events occurred on Friday morning when armed NAF soldiers stormed the EFCC office in the state capital. Their objective was to secure the release of their detained colleagues. Arriving in five Hilux patrol vans at around 10 am, the soldiers surrounded the main gate of the commission, effectively blocking entry and exit for EFCC officials, Naija News reports.
The confrontation led to a heated exchange between the Air Force personnel and EFCC security operatives. Both parties engaged in a shouting match and even threatened each other with violence.
It was reported that the EFCC zonal head and the leader of the Air Force team held a brief meeting, effectively bringing the situation under control.
As a result, the suspects were released. In response to the incident, the spokesperson for the EFCC, Dele Oyewale, stated during a phone call with Channels Television that the commission decided to release the suspects after completing its investigation and forensic profiling.
Oyewale clarified that the release and handover of the suspects to their respective agencies did not adhere to the commission's standard operating procedure. However, he emphasized that the suspects would still face charges in court at the appropriate time despite their release to their agency.
The post EFCC Bows To Pressure, Releases Army, NAF Personnel Arrested For Alleged Fraud appeared first on Naija News.