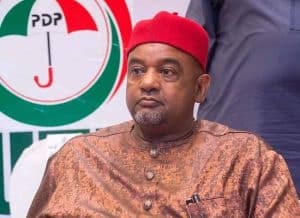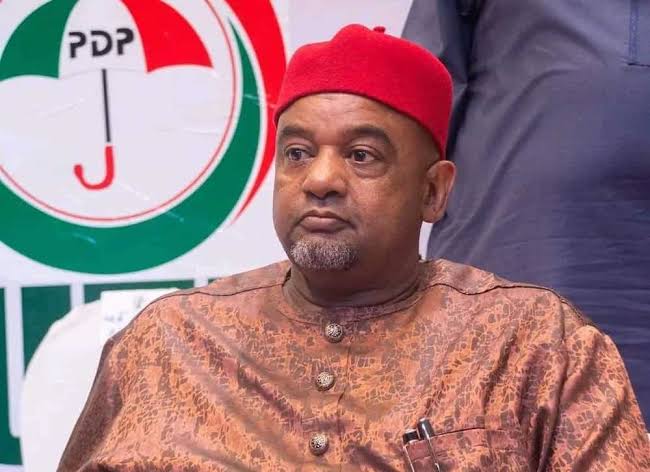 The acting National Chairman of the Peoples Democratic Party (PDP), Umar Damagum, said the controversy surrounding the National Secretary position would be resolved soon.
Damagum made this known at a news conference held at the party's National Headquarters in Abuja on Tuesday after the National Working Committee (NWC) meeting.
The acting national chairman stated that there were conflicting court orders on the position, adding that the party was working to amicably resolve it using alternative dispute resolutions.
Damagum said that the NWC had informed both sides, Sam Anyanwu, the PDP candidate Imo governorship election, and Sunday Udeh-Okoye, to withdraw all matters in court to settle the matter internally.
The PDP leader added that the Deputy National Secretary will continue to act as secretary pending the time the party would resolve all the issues.
He said: "Since there are conflicting court orders, we urged the two sides to stand down and we have agreed and appointed the deputy national secretary to continue to act as secretary pending the time we will resolve all the issues; the conflicting court orders and resolutions of the South-East. There is no conflict, and we are together and thinking together on this issue."
Recall that a High Court in the Federal Capital Territory (FCT) has directed Anyanwu to stop parading himself as the party's national secretary.
Justice M. M. Adamu delivered the ruling following a motion filed by a party member, Douglas Nwachukwu, on October 30 through his lawyer, F. S. Jimba.
Anyanwu, who was at the PDP's Wadata House headquarters yesterday, was reportedly advised to vacate the premises due to the court's suspension of his role.
The latest court decision aligns with a similar directive from a High Court in Enugu, urging him to step aside as the party's national secretary.
The post Damagum Speaks On Controversy Surrounding PDP National Secretary Position appeared first on Naija News.