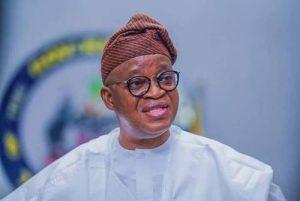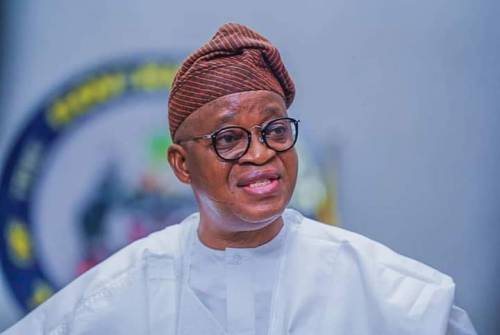 The government of Osun State has on Wednesday announced a daily 10:00pm to 5:00am curfew in the state as part of measures to curb the further spread of COVID-19.
The government also banned the conduct of vigils and crusades as well as restricted the number of people allowed to gather in worship centers and social gatherings.
The fresh restrictions were announced in a statement by the Secretary to State Government, Prince Wole Oyebamiji.
The statement added that commercial vehicles (korope) must not carry more than five persons including the driver while commercial motorcycles can only carry one person.
Civil servants in the state on Grade Levels 12 and below are to work from home as from Monday, 25th. Only teachers, health workers and essential workers are exempted.
The guidelines partly reads, "No religious gatherings should exceed two hours per time of gathering. Vigils and crusades are banned till further notice. Religious organizations should operate at only 30 percent capacity of their space.
"Parents and guardians should continue to ensure their children and wards comply with the safety protocols against Covid – 19, especially the use of nose mask/face shield and regular washing of their hands. Children must also be cautioned against unsafe practices such as shaking hands, hugging, sharing of materials and personal effects, visiting crowded spaces, etc.
"No motorcycle can carry more than two people, including the rider. No mini-bus (korope) can carry more than five people, including the driver.
"Only civil servants from Level 12 and above are expected to report physically at their offices . Officers below Level 12 are expected to work from home with effect from Monday , January 25th, till further notice. Teachers , health workers, and other workers on essential services, irrespective of Grade, are exempted.
"No face mask, no entry" policy must be enforced in all government offices.
"Eateries, restaurants, joints, and bars should operate at 50 percent capacity and ensure adequate physical distancing of customers. Every vendor or seller must ensure that he/she uses a face mask at all time.
"Malls, stores, and supermarkets must also enforce the use of face masks, and also organise customers in ways that allow social distancing.
"There will be a dusk to dawn curfew every day from 10:00 pm till 5:00am Enforcement teams have been set up in every Local Government and Area Office across the State , to ensure strict enforcement of the protocols."