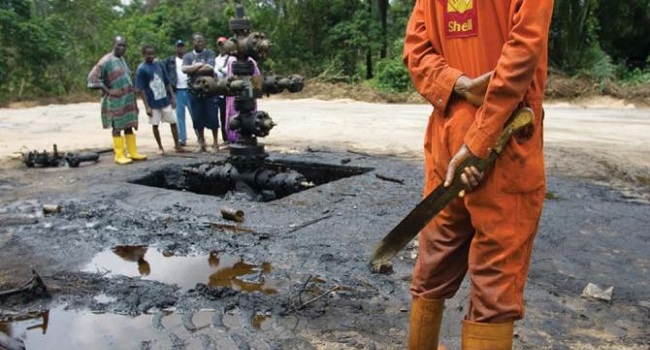 A  Court of Appeal in Holland on Friday ordered oil giant Shell to pay compensation in a case brought by four Nigerian farmers who alleged widespread pollution on their land.
"Shell Nigeria is sentenced to compensate farmers for damages," the court said, adding that parent company Royal Dutch Shell was also liable to install equipment to prevent future damage.
The farmers first sued Shell in 2008 over pollution in their villages Goi, Ikot Ada Udo and Oruma, in southeastern Nigeria.
A lower court in the Netherlands found in 2013 that Shell should pay compensation for one leak, at Ikot Ada Udo, but ruled that Shell's parent company in the Netherlands could not be held liable in a Dutch court for the actions of its Nigerian subsidiary.
But in 2015 the Hague appeals court ruled that Dutch courts did indeed have jurisdiction in the case.
Meanwhile, Nigeria has secured an additional 41 million doses of COVID-19 vaccines, the Minister of Health, Osagie Ehanire, said on Thursday.
However, the date of the vaccine's delivery into the country remains unknown as vaccine manufacturers struggle to meet global demand in time.
"We do not have an exact date," Dr Ehanire said during an appearance on Channels Television's Politics Today.
"The date it comes out depends on when the manufacturers are able to deliver, and that is not something that any country can enforce at this time."
The 41 million doses were secured as part of efforts by an African Union task team to help countries on the continent gain equitable access to vaccines.
The AU earlier on Thursday had announced that it had secured an additional 400 million doses of the vaccines for the continent.
This comes on top of an earlier announcement by the AU that it had secured 270 million vaccine doses.