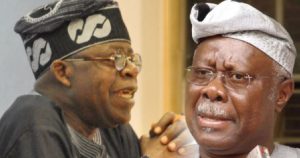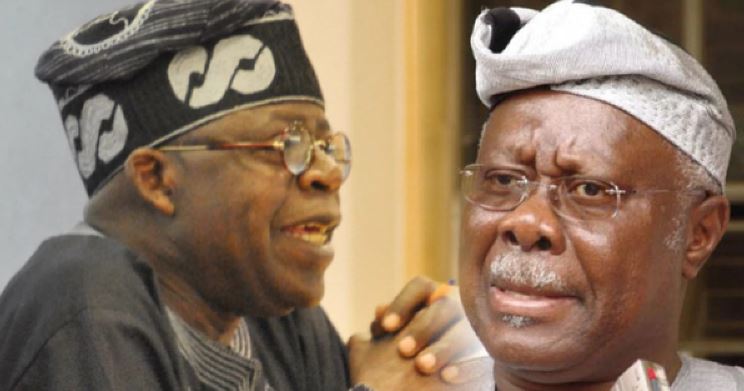 A former Deputy National Chairman of the Peoples Democratic Party (PDP), Bode George, has ruled out plans of going on a self-exile after the Supreme Court affirmed President Bola Tinubu's victory.
Naija News recalls that the PDP chieftain, in the wake of the 2023 election, vowed to leave Nigeria if Tinubu wins the Febuary 25 presidential election.
However, Tinubu won the keenly contested election, and all efforts by the opposition parties to get him sacked also failed as the Supreme Court on Thursday, October 26, affirmed his victory.
In an interview with Daily Trust, George clarified he has no intention of going on self-exile, stressing he was only speaking in parables.
He said, "I was talking in parables. This will be my 25th year in politics. I also spent 25 years in the military.
"I am getting close to 80 now, so what am I looking for but to go and live where I can take a walk without looking back and forth to see who is running after me, where I can live in peace until the Almighty God calls my flight."
Asked if there was a possibility of him reconciling with the Tinubu, George said: "The interesting thing is that he is my friend; that's exactly his prayer to me. I have worked with five presidents in this country, so I don't need any more job from anybody."
Bode George Speaks On Congratulating Tinubu
Meanwhile, Bode George, while speaking on Tinubu's victory at the apex court, said he is not in a haste to congratulate the President over his victory.
He maintained that hurrying to congratulate the president might lead to a blunder, particularly since he has not digested the details of the ruling.
George further stated that whatever happens is a lesson for the PDP to learn, saying God has chosen to teach the party and its members a great lesson.
He noted that what is left for the party now is to return to the drawing board and re-strategise.
The post Bode George Speaks On Leaving Nigeria After Supreme Court Affirmed Tinubu's Victory appeared first on Naija News.