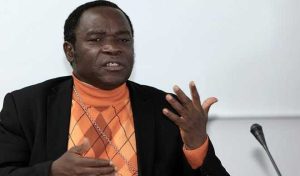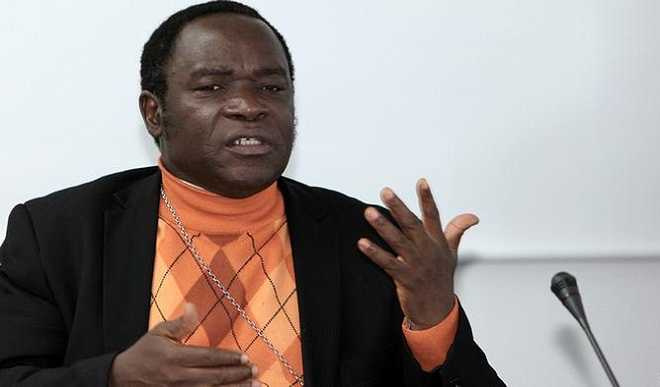 The Bishop of Sokoto Diocese, Matthew Hassan Kukah has been appointed by Pope Francis as a member of the Dicastery for the Promotion of Human Integral Development.
Naija News understands the Dicastery is a group of persons charged with the responsibility of advising the Pope on issues of justice and peace, human rights, torture, human trafficking, and other related matters.
Kukah's appointment according to a statement on Monday by the Director, Social Communications, Catholic Diocese of Sokoto, Christopher Omotosho was contained in a letter by the Prefect of the Dicastery, Peter Cardinal Turkson.
"By this appointment, Bishop Kukah will join other members of the Dicastery drawn from different regions of the world to advise and promote the Holy Father's concerns on issues of justice and peace, human rights, torture, human trafficking, care of creation and other issues related to the promotion of human dignity and development," the statement read in part.
It noted that the appointment is for an initial period of five years, renewable upon expiration, adding that the Council would be formally inaugurated on a later date.
This is not the first such appoinment coming for Kukah from the Vatican as he had previously been appointed a Consultor and later a member of the Pontifical Council for Inter-Religious Dialogue, Vatican City where he served under three Popes.
Meanwhile, the Christmas day message of Bishop Kukah in which he accused the government of President Muhammadu Buhari of nepotism has continued to generate mixed reactions.
This is as Nobel Laureate Prof. Wole Soyinka has faulted the quit notice and threat issued to the Catholic Bishop of Sokoto Diocese, Mathew Kukah.
Naija News reports that an Islamic group, Muslim Solidarity Forum, had asked Kukah to tender an unreserved apology over his Christmas Day message or leave Sokoto state.
But in a statement on Monday, Soyinka said the Bishop never insulted or denigrated Islam in his comment against President Muhammadu Buhari.
He noted that the threat that Kukah should apologize or leave Sokoto was unacceptable. Soyinka said he is not surprised that a section of the Islamic community claimed to have found offence in Father Kukah's message.