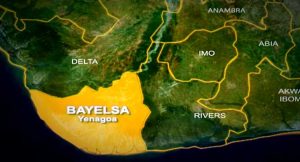 An election observer group, the Bayelsa Peoples Assembly (BPA), has claimed that some members of a political party and election observers are being denied access to polling locations.
The group claimed that it received troubling reports from Basambiri communities in Nembe Local Government that certain electorates were stopped from exercising their franchise in the ongoing governorship election in the state.
They subsequently called on the Independent National Electoral Commission (INEC) and security agencies to intervene and ensure that everyone is allowed to vote.
BPA also raised concerns over the non-deployment of the Bimodal Voter Accreditation System (BVAS) machines in numerous polling units across Nembe and Brass Local Governments.
In a statement signed by Kenneth Ikurite, the BPA expressed deep concerns over what it described as an "unprecedented act of intimidation" aimed at suppressing the people's participation in the electoral process.
He said, "BVAS machines play a crucial role in the verification of voters through biometric data, enhancing the credibility of the electoral process. Reports indicate that voters in affected areas are being subjected to manual verification, raising questions about the efficiency and accuracy of the process.
"The absence of BVAS machines has led to calls for urgent intervention by INEC to address the situation and ensure that the election is conducted by established electoral guidelines.
"As of now, the Independent National Electoral Commission INEC has not released an official statement addressing the specific issues raised in Basambiri communities and the reported non-deployment of BVAS machines.
"With the voting process already underway, these emerging issues in Basambiri communities and concerns about BVAS machine deployment highlight the need for swift and thorough intervention by electoral authorities to uphold the integrity of the governorship election in Bayelsa State. All eyes remain on INEC and security agencies to address these challenges and ensure a credible electoral process."
The post Bayelsa: Voters, Election Observers Denied Access To Polling Unit – Group Raises Alarm appeared first on Naija News.