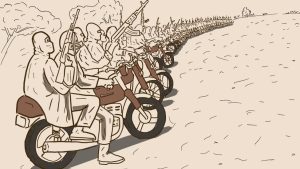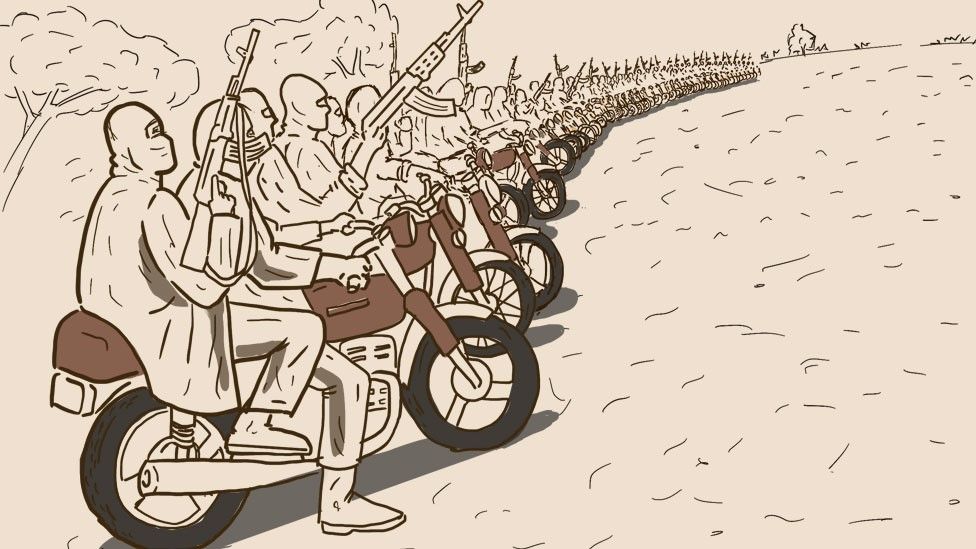 Bandits have reportedly sacked at least seven villages from Sokoto and Kebbi State in recent attacks between borders of the neighbouring states.
Kebbi State Commissioner for Information and Culture, Alhaji Yakubu Ahmed-BK, confirmed this in a statement issued on Monday, stating that those displaced sought refuge in Jarkuka, a village in the Arewa Local Government Area of the state.
Naija News understands that Ahmed-BK noted this during the distribution of relief materials to victims of bandits' attacks from the affected person from Sokoto and Kebbi states yesterday.
"We are in this village on behalf of His Excellency, Gov. Nasir Idris, to distribute relief materials to displaced victims of bandits' attacks.
"The Governor, upon receiving the news of the attack around this axis of border villages between Kebbi and Sokoto state, swung into action.
"We have a situation where thousands of displaced persons from the attacked areas trooped into this village and other surrounding villages for safety," the commissioner said.
He added: "The relief materials include thousands bags of millet, rice and beans as well as mats, detergents, buckets, and seasoning among others, as emergency measures to ameliorate the suffering of these people."
Ahmed-BK said though the victims were largely from Sokoto State, "yet, as government of the people, by the people and for the people, the Governor directed that all the affected victims be treated equally".
The commissioner said that they were in the village to ensure equitable distribution of the relief materials.
The post Bandits Sack Seven Villages In Kebbi, Sokoto States appeared first on Naija News.