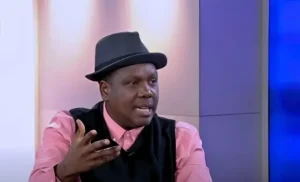 The spokesperson for the Peoples Democratic Party (PDP) Presidential Campaign Council, Daniel Bwala, expressed his anticipation regarding the Court of Appeal judgment on the Ebonyi governorship election.
During an interview on Channels Television's Politics Today, he asserted that the court's decision to unseat Plateau State Governor Caleb Mutfwang due to improper nomination could serve as a parallel for predicting the outcome in Ebonyi, suggesting a similarity in legal principles.
In the interview, Bwala expressed his dismay over the circumstances leading to Mutfwang's removal, contending that the governor had undergone a legitimate nomination process during the party's primary. He underscored the court's emphasis on the nomination matter in Plateau State as a precedent for what could transpire in Ebonyi.
Bwala claimed that Ebonyi State was facing analogous legal challenges, contending that Francis Nwifuru, the winner of the March 18 election from the ruling party, was allegedly unqualified to participate in the poll.
Thus, he suggested that the legal issues surrounding Nwifuru's eligibility could potentially impact the outcome of the court proceedings in Ebonyi, echoing the situation in Plateau State.
He said, "If the Appeal Court has said that PDP scored an own goal in Plateau, it should also be said that APC scored the same own goal in Ebonyi State."
"If we apply the principles of the judgment of the Court of Appeal in Plateau State, then the judgment of the Appeal Court regarding the case in Ebonyi State should be predictable, except the Appeal Court will want to contradict itself."
In Ebonyi State, the People's Democratic Party (PDP) and its candidate, Ifeanyi Odii, are pursuing the annulment of Francis Nwifuru's election, citing non-compliance with the Electoral Act of 2022.
Odii contends that, during the election, Nwifuru was ineligible to run on the APC platform as he was still a member of the PDP.
The recent judgment delivered by a three-member panel, led by Justice Elphreda Williams-Dawodu, at the Appeal Court on Sunday resulted in the removal of the Plateau State governor, Caleb Mutfwang.
The court directed the Independent National Electoral Commission (INEC) to revoke the certificate of return issued to Mutfwang and give a new one to Nentawe Goshwe of the All Progressives Congress (APC).
This decision was grounded in the court's interpretation that the governor's nomination by the PDP violated Section 285(2) of the Nigerian Constitution.
The post Appeal Court Ruling On Ebonyi Governorship Election Predictable – Daniel Bwala appeared first on Naija News.