Many young people are using their talents and the digital space to make people happy, while also earning a living amidst high unemployment rate
Coalition of Nigeria Youth on Security and Safety Affairs CONYSSA, Oyo State Chapter acknowledged the positive impact of pranks.
Considering some styles of pranking, CONYSSA awarded Miss Amojo Aduragbemi Ayoola as Icon of Humanitarian Ambassador for using pranks to carry out humanitarian services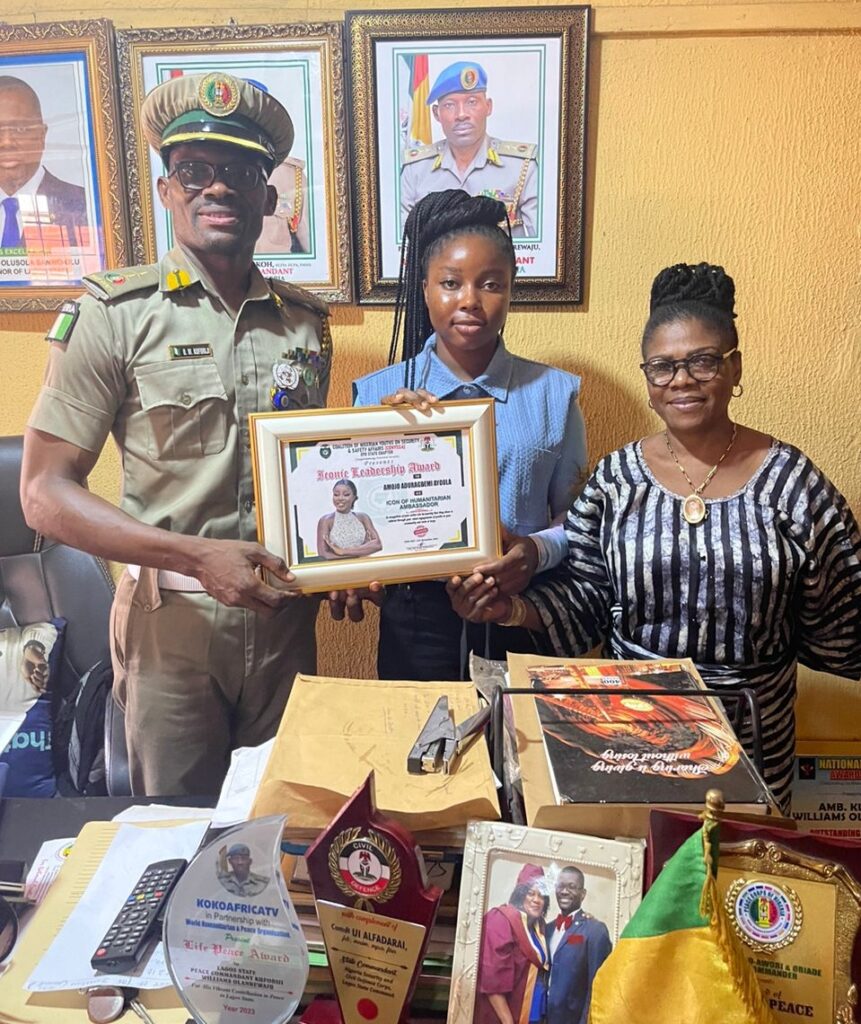 "Ayoola has done lots of humanitarian services like renting houses, shops and lots more for people adding that her pranks are enjoyable, harmless and also conducted in a way that doesn't endanger the safety of others or violates laws and regulations."
A lot of young persons outside there are waiting for what government can offer them. But that is not the case of Aduragbemi she either pick of an area to be of help to Nigeria government.
Aduragbemi has become a human angle to many whom life has become miserable to, she is not the next government many run to for school fees and hospital bills.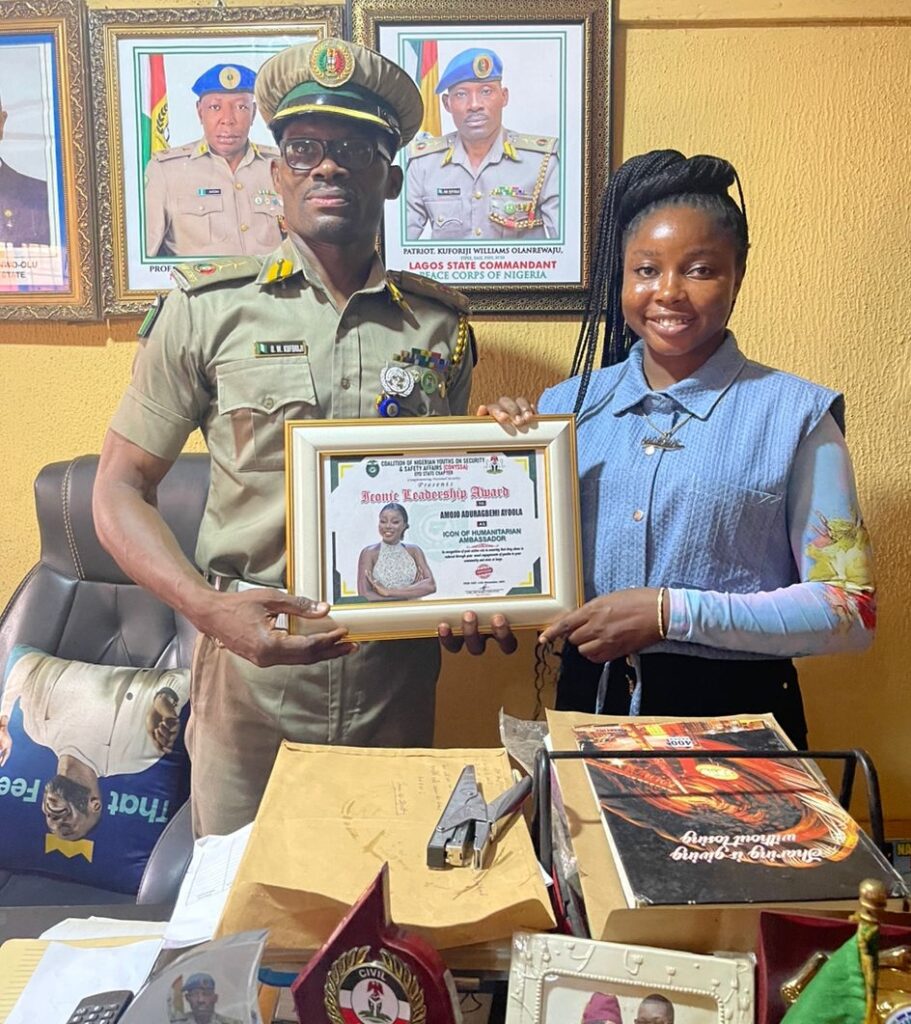 Aduragbemi is not the richest prank star in Nigeria, but merited the award because of her her and style of reaching out to the right people.
While thanking pranksters for the smile and laughter they put on peoples faces, the Coalition caution them to be mindful of the pranks they carry on people noting that "people go about with hidden medical conditions and not everyone they meet is medically fit, a person can die as a result of some of these pranks and if that happens, it will be presumed in law that the prankster has caused the death of the victim and he will be prosecuted for manslaughter.",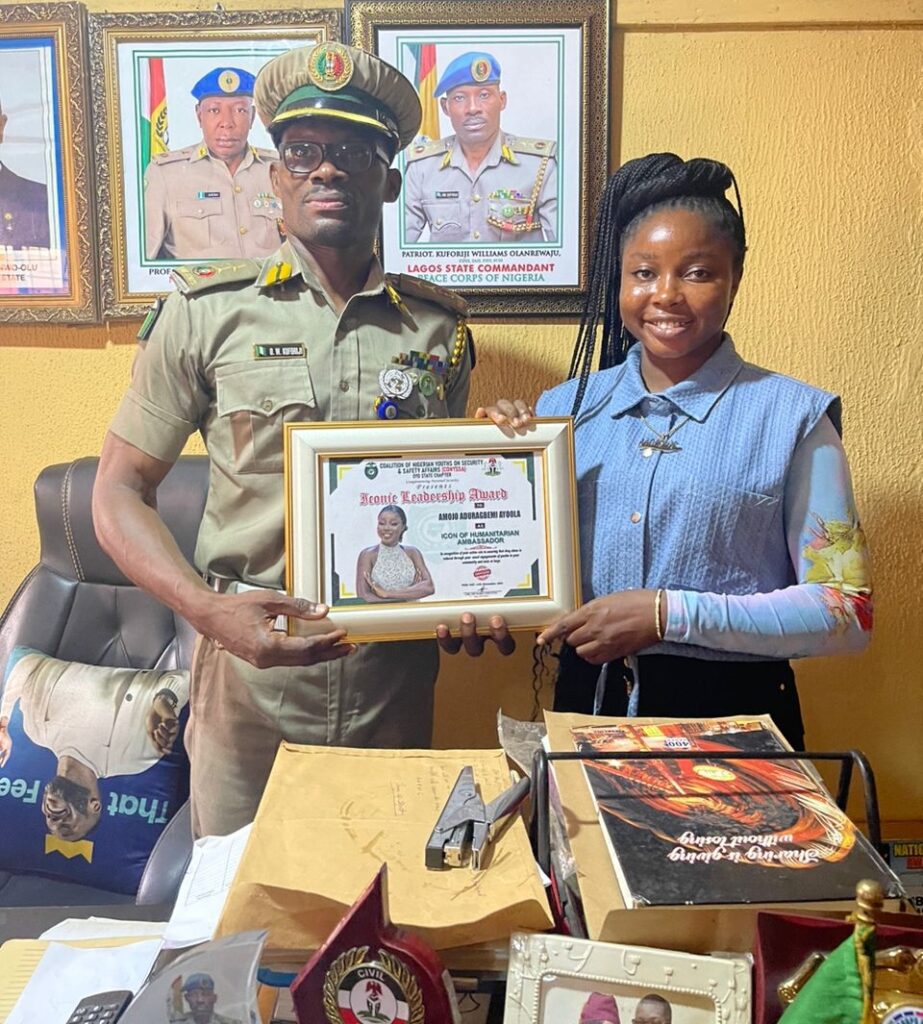 DG CONYSSA encourage Aduragbemi to keep the good work, life challenges will come, men will raise up against you the only thing that can get you going is focus. Continue to be that leader and larder that many will through succeed in life.
Once again congratulations