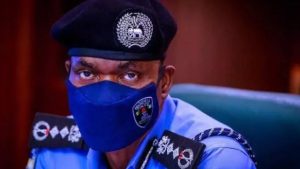 The Inspector-General of Police, Mohammed Adamu, on Tuesday said since 2019, 141,391 officers and men of the force have been promoted across all ranks.
Adamu disclosed this during the decoration of 18 CPs and AIGs, including AIG Habu Sani and Dasuki Galdanci.
According to the IGP, the figure comprised 41,480 officers and 91,911 rank and file.
He called on the promoted officers to be more committed and dedicated to their assigned duties.
Adamu said, "I am convinced that all of you, the newly promoted officers, who are seated here today fit perfectly into my human capacity development vision."
"I am confident that you will deploy your wealth of experience towards the attainment of our mandate especially at this crucial time in our internal security evolution."
Meanwhile, the Inspector-General of Police (IGP), Mohammed Adamu, has denied media reports that he paid N2 billion for his tenure extension.
He gave the denial in a statement, signed by the Force Public Relations Officer, Frank Mba, on Monday in Abuja, the nation's capital.