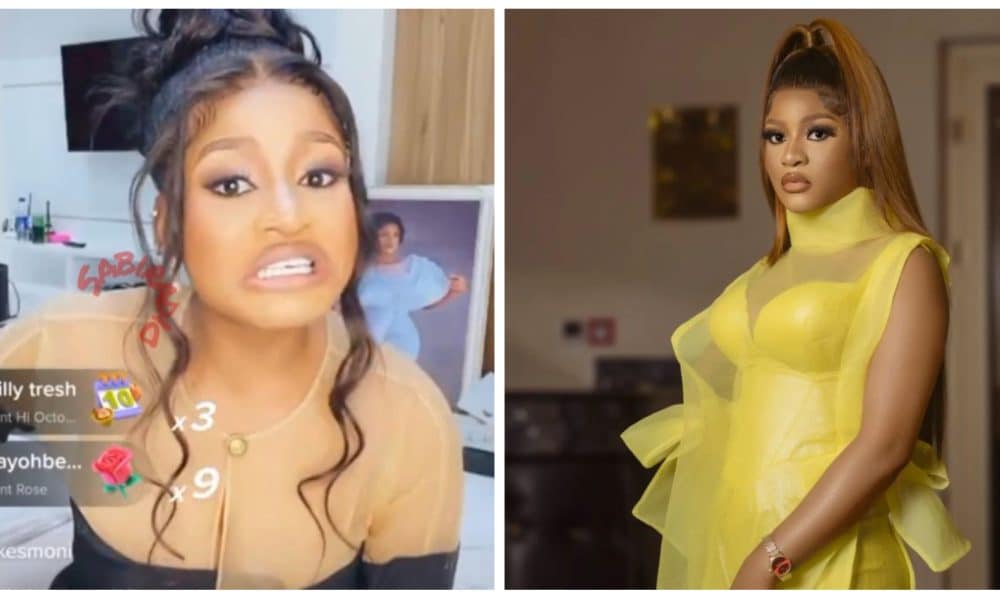 Winner of Big Brother Naija Season 7, Ijeoma Otabor, popularly known as Phyna, has sparked mixed reactions online over her fashion choice.
Naija News reports that Phyna alongside other ex-housemates of the BBNaija show are currently on a Pepsi-sponsored all-expensive paid trip to South Africa.
However, a video that emerged online captured the reality TV star dancing excitedly with her boyfriend, Groovy at a nightclub in Cape Town.
In the video, Phyna could be seen in a black-sheer dress, which obviously shows a part of her private part as she seemed unbothered about it.
The controversial outfit sparked mixed reactions from netizens, while some tackled her over the outfit, some claimed such also happens among other foreign celebrities.
baddass_riri wrote: She didn't even shave. Was wearing this gown necessary?
christineweedor wrote: "That one have man it's all pretend na, he's just using her y'all know but refuse to accept the truth having fun with her for the fame so sorry for her"
tiana_ogechi wrote: "I'm not her fan but she's actually wearing something that doesn't have straps. Ladies always wears it whenever they wear gowns like this. It's called adhesive thongs and is mostly black in color. You can buy is from eBay and co."
maxoli.mthethwa.10 wrote: "You people stop lying in the name of stanship Phyna wasn't wearing a thong underneath that dress,she just showed her pubic hair in public but I think wasn't deliberately I was a careless mistake"
thenameisnnenna._ wrote: "The hypocrisy and bitterness in this comment section is utterly disgusting all of a sudden y'all have microscopic eyes to see pubic hair???? Even international celebrities get such slips… even people without a dime are here calling someone richer than them classless how una dey sleep with this kind hatred for person???"
footiesbylilly wrote: "Seriously people should not do this na, how do you think she will wear this type of gown without something to protect her p******.not her fan but social media and trolls I wish you all what you do to people someday,let's see if you people will survive it"
senatorabaribesupportgroup wrote: "They keep pushing the boundaries of decency. The entertainment world now rewards ladies of low morals. The demonic owned entertainment companies gives them prizes and accolades and the social media organization does it's job of promotion them and their values to impressionable people all over the world"
olivia_somma_ wrote: "But why in God's name will phyna wear such dress out without wearing anything under, that's too much carelessness, Nawa ooo"
ebylistic wrote: "I saw the little lady!!!! Who ever styled her did Rubbish Tbh!!!! Because why will your little miss, be out like that??? Hell na!!!!"
pamelaoweiphotography wrote: "Let's be honest here, y'all think Phyna will go to a club with a dress like this wearing nothing underneath and still confidently dance like this? C'mon be truthful to yourself, she's got a p*ssy patch/thong on, whatever you want to call it and it's black in colour, there's no amount of wildness/fun that will make her step out uncovered down there."
This article was originally published on Naija News